… in ISTANBUL
* * * * * *
It's a strange feeling to arrive in Istanbul with snow falling on your head…
But first things first: Bir Çay daha.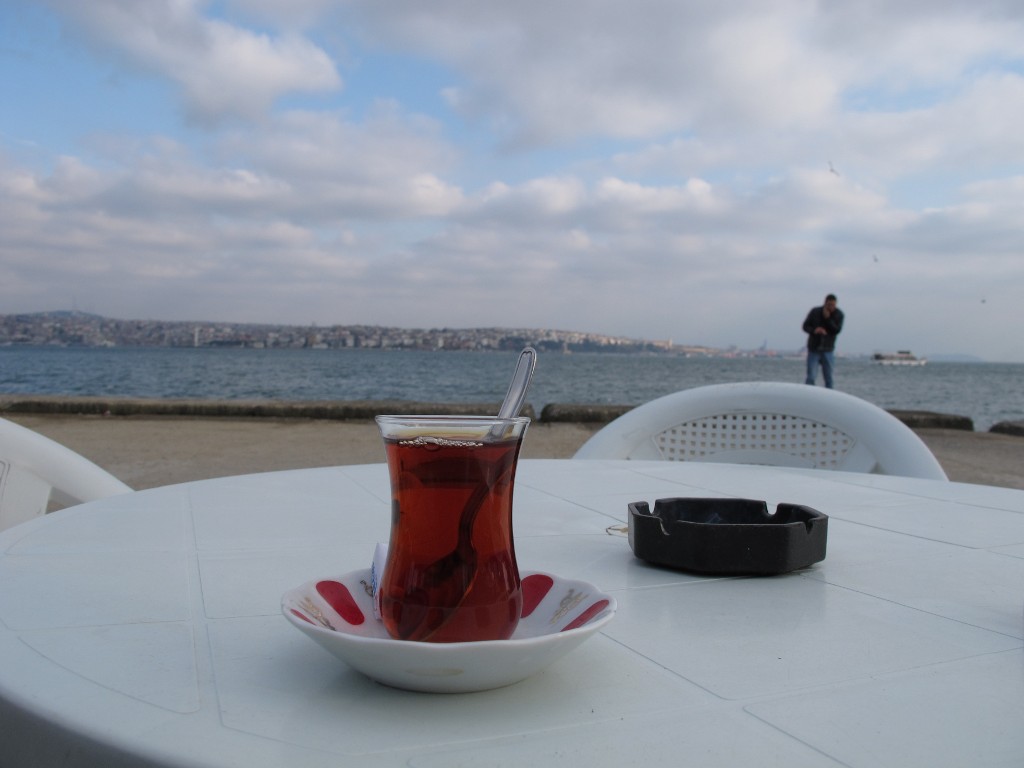 * * * * * *
Reverse angle shot (Avrupa-Asya ping pong):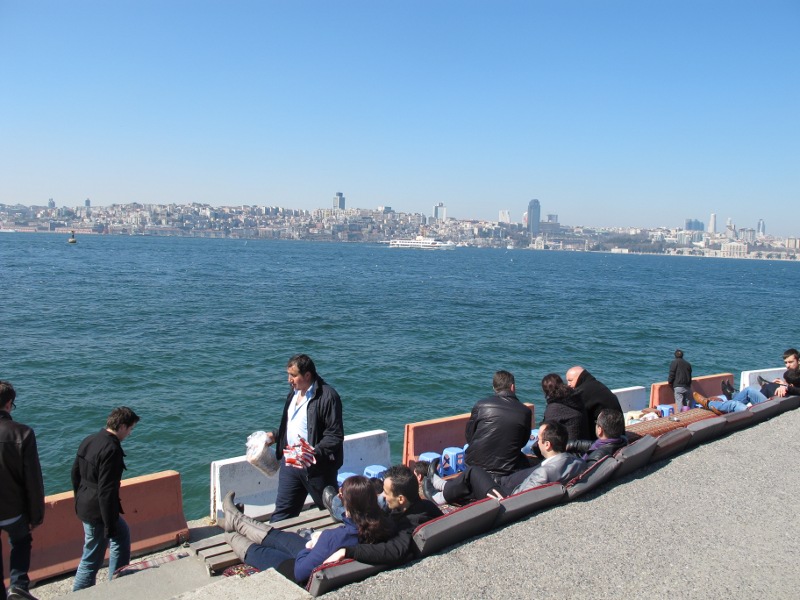 * * * * * *
My first Istanbul tour guides – c-u-m-a's Istanbul Audio Tours:
» Cvedet Erek's "Haunted Path At Controlled Speed" and
» Ergun Tükel's "The Past That We do not Want to Forget"
(via noise-cancelling head phones).
* * * * * *
After an exhausting week of gallery visits, exhibition openings, dinners and kindly being introduced to lots of artists from the broader surrounding region as well, I can at least say: There is a very lively – and at first sight quite overwhelming – art scene indeed ..
Ipek Duben in Aftermath @ Akbank Sanat (curated by Basak Senova):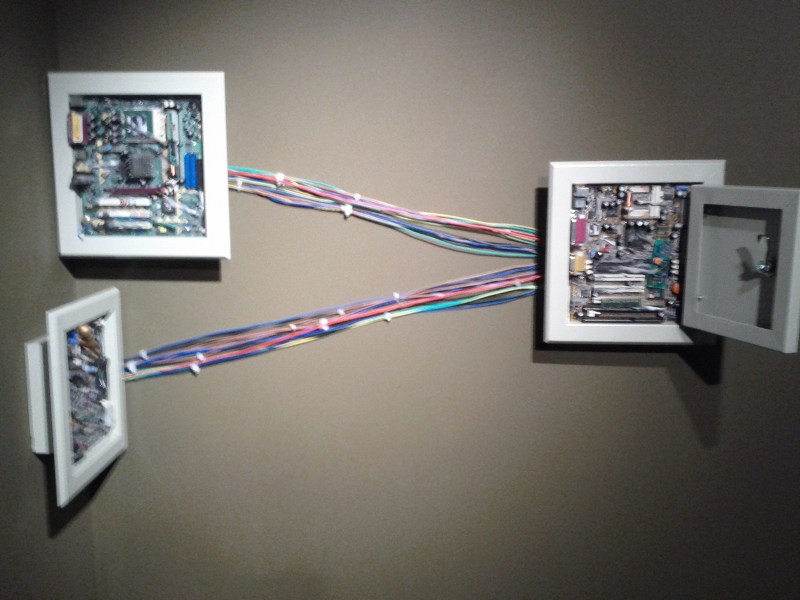 Assange for you as a carpet & Ali Mirhabi @ pilot galeri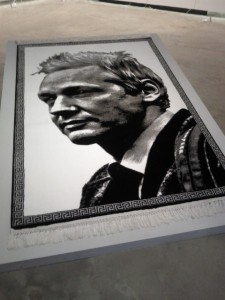 (hmmm… what was the name of this space again?)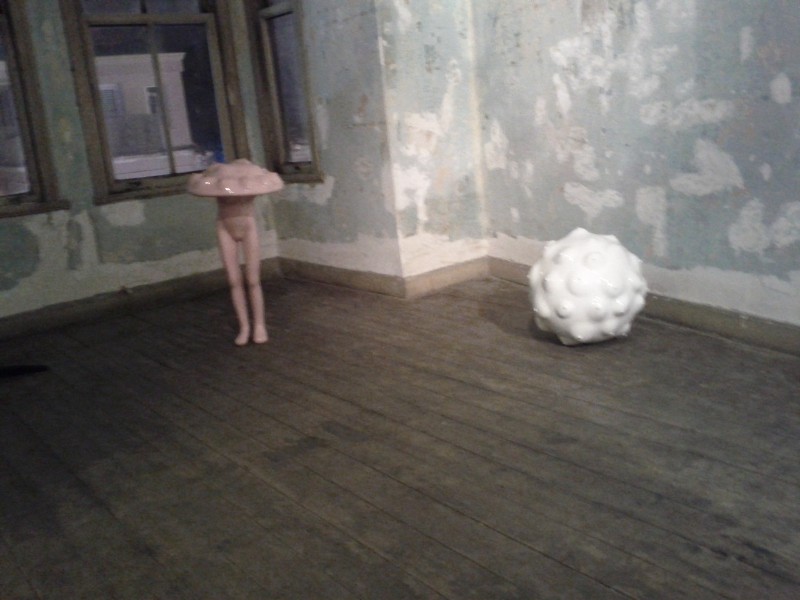 "What I love", Borusan Art Center (this one is by Evrim Kavcar)

I cannot get rid of the impression, however, that most of this scene is run by the two wealthiest families (means: holdings) and a handful of banks (financially) and a workaholic (be it by force or by choice) artistic workforce..
related reads:
» Forget Fear – Foreword by Artur Żmijewski
» Guardian: Damien Hirst and the great art market heist
* * * * * *
Objects in the Rear View Mirror May Appear Closer than They Are?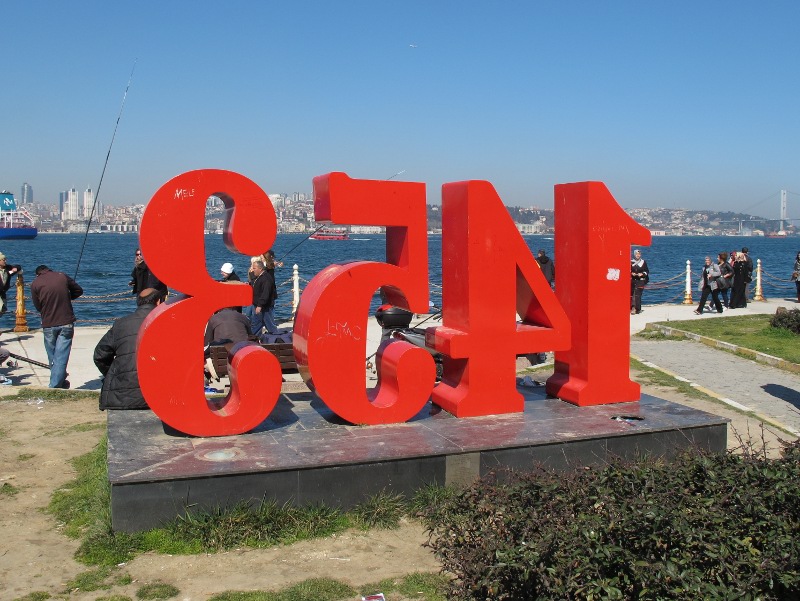 » The Conquest 1453 (Movie, 2012)
» Turkey: With New Film About Conquest of Constantinople, It's like 1453 All Over Again
» Wall Street Journal: Turkey's Blockbuster Replays Istanbul Conquest, Stoking Controversy
» Fetih 1453 – Official Trailer
Rumour has it should be turned into a TV serie soon.
* * * * * *
Wow. They have never been so black and glossy before: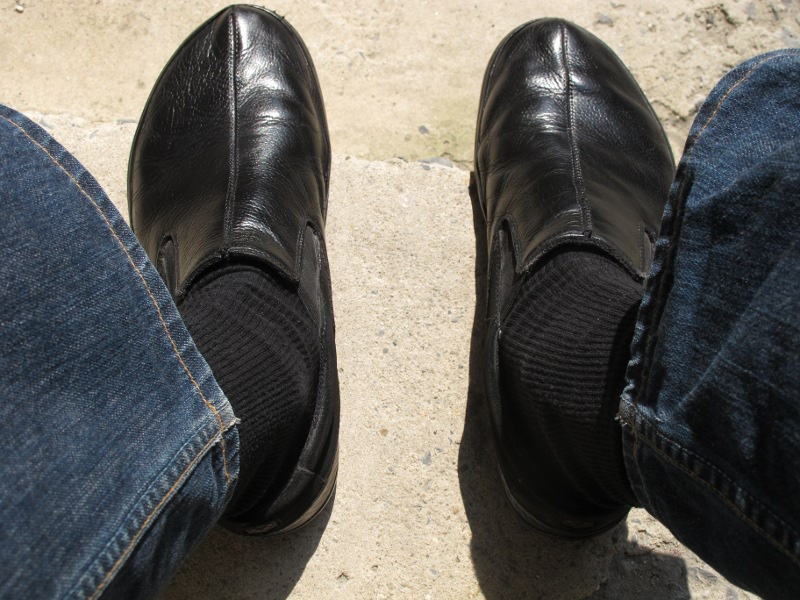 * * * * * *
Just as a brief reminder:
From the Reporters without Borders' Report: Countries under Surveillance:
"Intense debate has raged around several plans to control the Internet, ranging from an outrageous list of banned keywords to a mandatory centralized filtering system that ended up being optional. Despite relentless pressure, netizens have been mobilizing against the implementation of backdoor censorship on the Web."
From the OpenNet Initiative's country profile: Turkey:
"Stretched between Asia and Europe, Turkey amalgamates the cultural, historical, and sociopolitical diversity of two continents. The government has implemented legal and institutional reforms driven by the country's ambitions to become a European Union member state, while at the same time demonstrating its high sensitivity to defamation and other ''inappropriate'' online content, which has resulted in the closure of a number of local and international Web sites."
The history of blocked sites also reveals parts of an interesting struggle for how to actually censor "the internet".
Favorite reads:
» Turkish president uses Twitter to condemn YouTube ban
» Prime Minister Erdoğan has famously stated "I do access the site. Go ahead and do the same."
Total Number of sites that are known to be blocked (disabled):
16.718 (as of March 23, 2012 – of course: inoffical – source: engelliweb.com)
see also:
» Wikipedia: Censorship in Turkey
(to be continued…)
* * * * * *
If the weather is cold, the back a mess of pain (it took a few weeks to notice this is due to an unhealthy laptop working position on a table that is not meant for working and too low, additionally sitting on chair that is much too high in that case), the only thing that _might_ save you is Hamami:
Editor's pick (out of altı):
» Büyük Hamam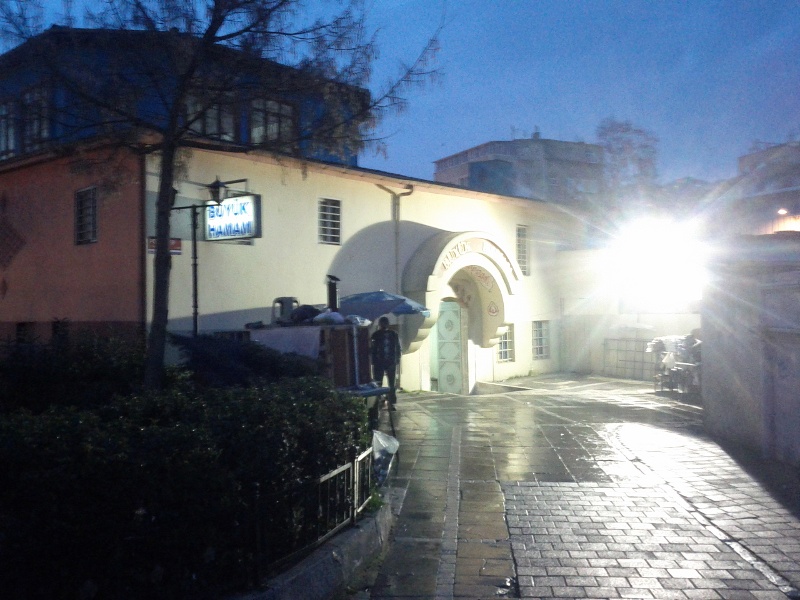 * * * * * *

(Re-)Sail up and the down the Bosporus: Karadeniz Boğazı / Istanbul
» http://play.riverstudies.org/view/istanbul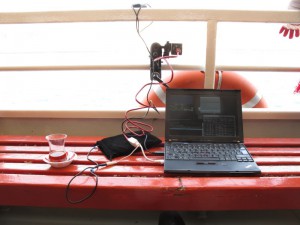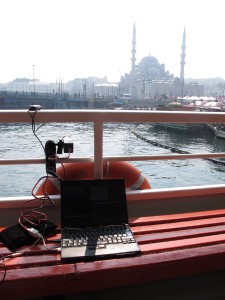 Apparently it's not just me who is recording here (she has fancier equipment also):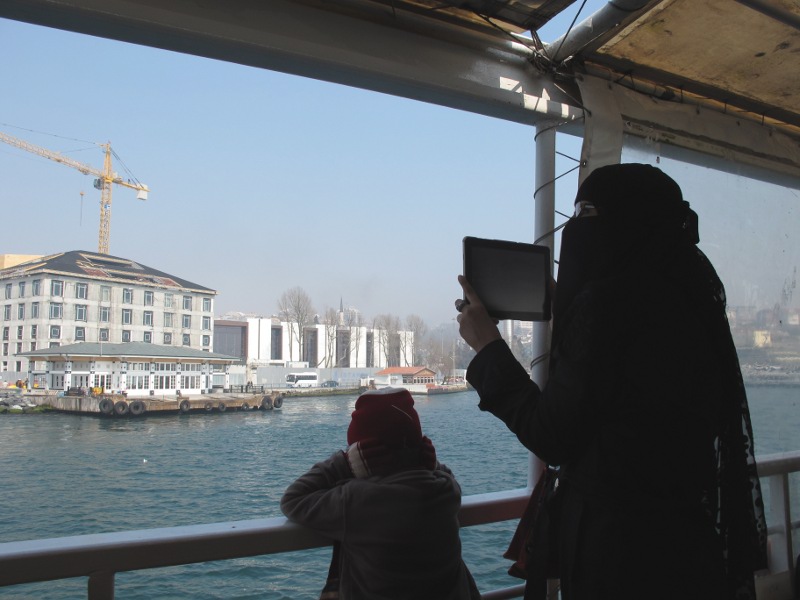 * * * * * *
Tarlabaşı – ready for gentrification demolition:
see also:
» Mein Haus stand in Sulukule (Movie, 2011)
* * * * * *
I was not so wrong after all. An artist collectors map by Burak Arikan: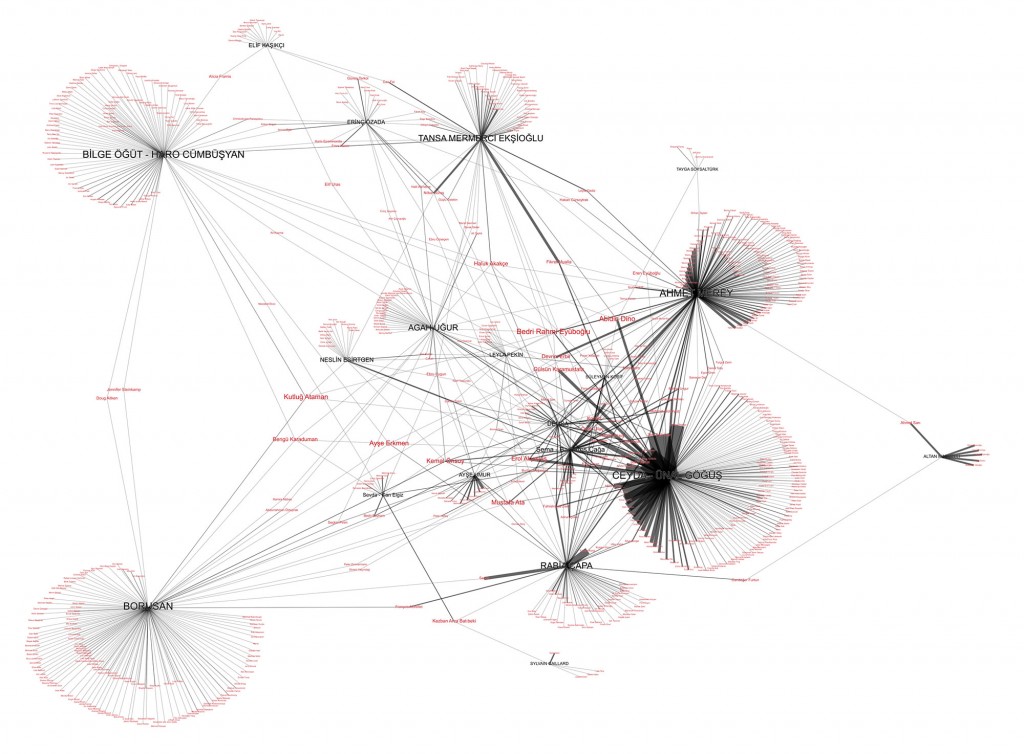 see also:
» GraphCommons
* * * * * *
Right after porn and gambling (which is mostly blocked in Turkey), cats are the next best bet to gain (on- and offline) attention. I knew there is a nest somewhere: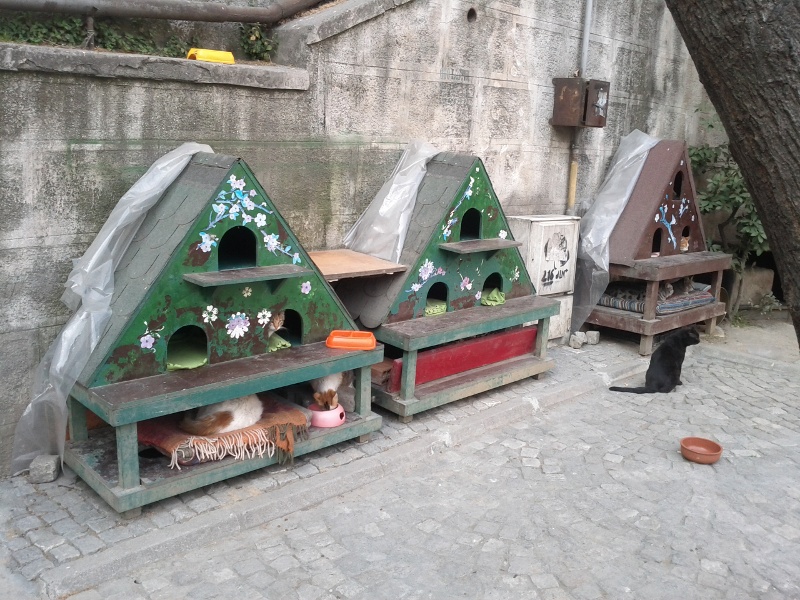 (and here is  how the cats do it – attention seeking, is what I mean…)
* * * * * *
Easy to miss, but a highly interesting permanent exhibition – especially in times of economic meltdowns: The Otoman Bank Museum at SALT Galata.
Combine that with a reminder found at Pera Museum:
Yes the tulips for Dutch's infamous Tulip Mania originated from Turkey!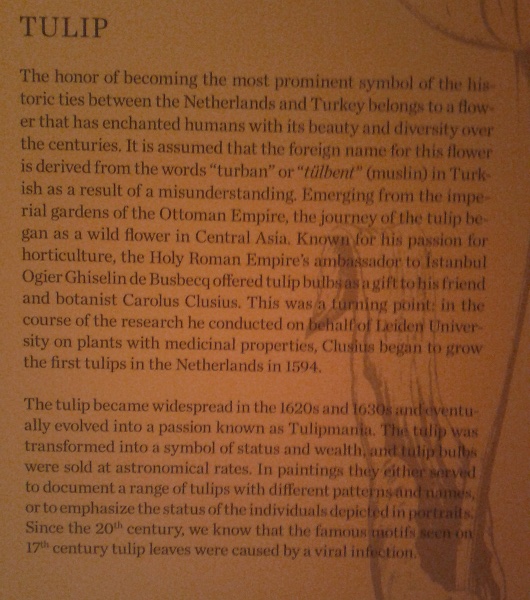 Financial bubbles everywhere.
Related:
» derStandard.at: "Geldsystem führt zu Krieg, Crash oder Revolution"
» Zerschlagt die Banken: Zivilisiert die Finanzmärkte (diepresse.com: Ökonom: "In Bankentürme sollen Pflegeheime")
(or "too big to fail. too big to jail")
* * * * * *
One more carpet: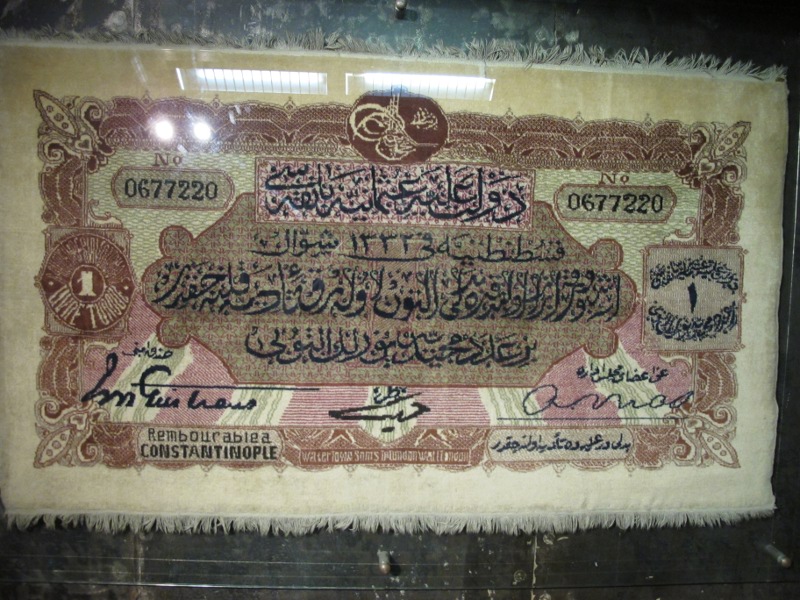 * * * * * *
Big construction projects ahead:
The Marmaray Projesi, an undersea rail tunnel under the Bosphorus strait: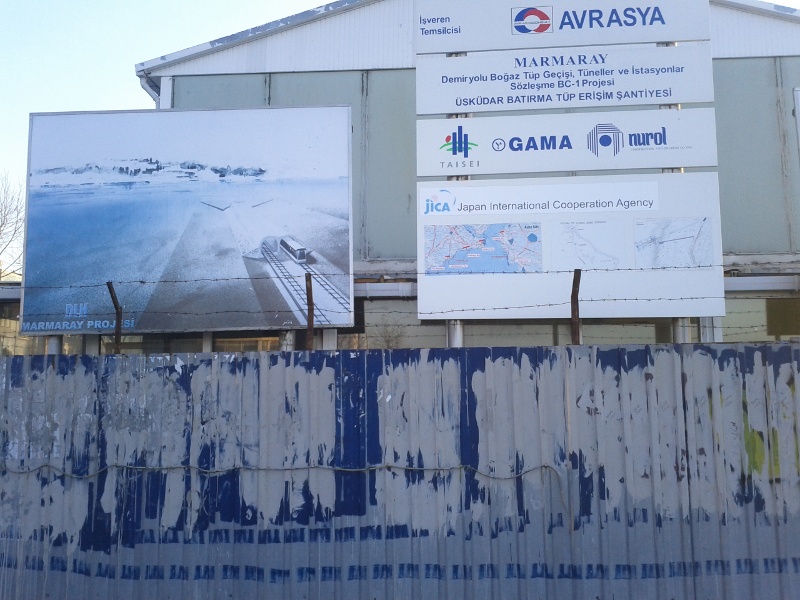 » Wikipedia: The Marmaray Projesi
» Today's Zaman: Avrasya Tunnel Project might trigger problems in İstanbul
But the bigger, hugest and craziest plan ist to dig a canal that bypasses Bosphorus alltogether. It should be opened in 2023 for the 100 year anniversary of Turkey as a republic.
» BBC: Turkey to build waterway to bypass Bosphorus Straits
» Wikipedia: Istanbul Canal
* * * * * *
Hamam Update: Those jet-set Istanbulers keep telling me that Hamam ist just for tourists and weirdos. Could it be I am both? But they have not even ever been there!
I do not think that so many tourists find their way to a place like this in Üsküdar (But apparently a lot of locals do, and no english words spoken here, wonderful treatment anyways):
Interesting reads:
» Hammam Guide – Turkey and Its Hamams: an Anecdotal Study
* * * * * *
Another carpet flying through Istanbul. This one is by Deniz Soezen: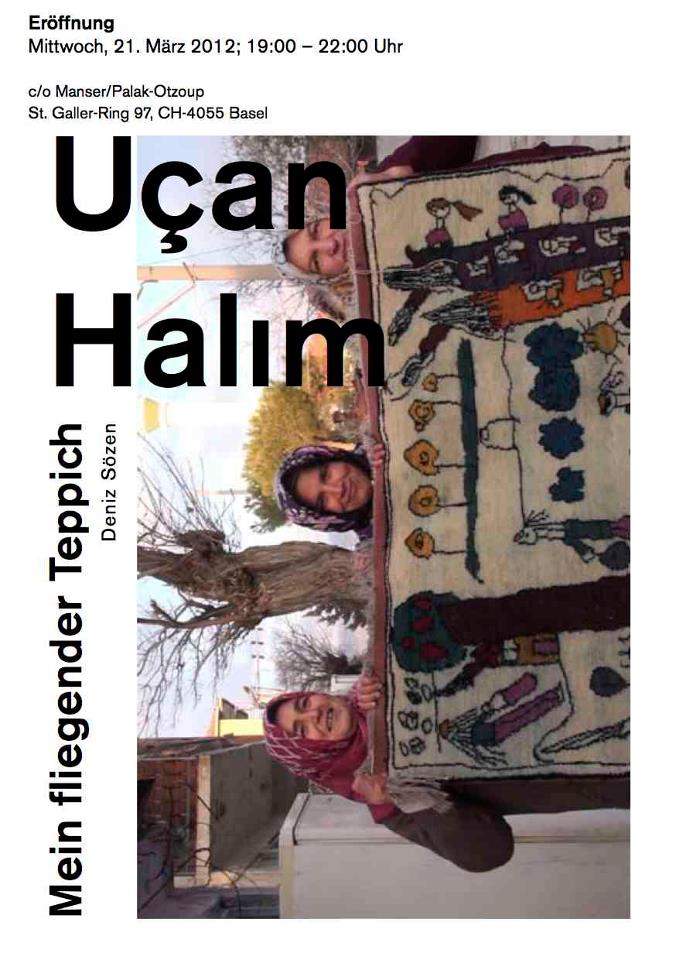 * * * * * *
I dropped my ideas to make a carpet. Too much competion in that field. However I might consider doing a Baklava Mosaic. It could then be eaten up by the visitors during opening and exhibition time. No need to store unsold art objects anymore.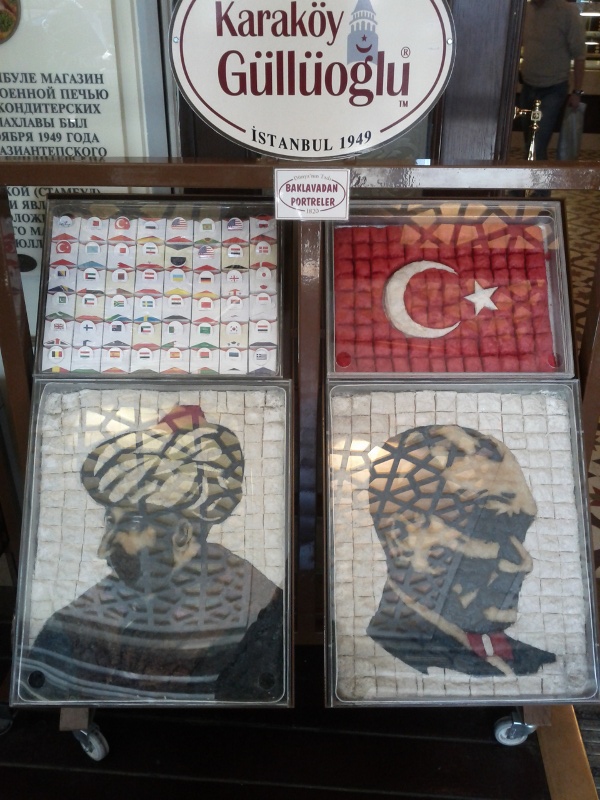 * * * * * *
Austrian governmental institutions do act with foresight and great care towards their artists: Their resident artists are hosted in one of few buildings around that are built with earthquake safety in mind.
read:
» Nature: Clock ticking for an Istanbul earthquake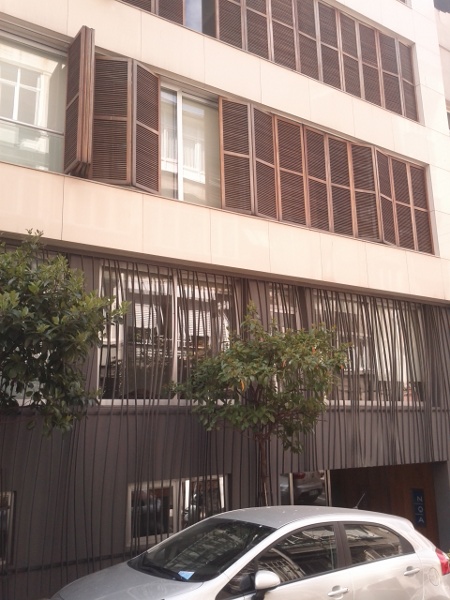 * * * * * *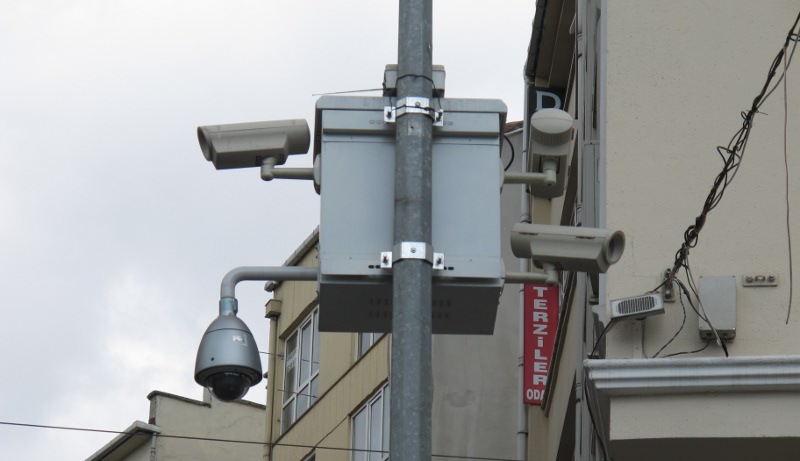 I made a short field research trip today counting all security cameras you might walk through along Istiklal Caddesi. The result is (without guaranty of completeness): 260. That makes an average of one each 5.7 meters or at least one per house number.
* * * * * *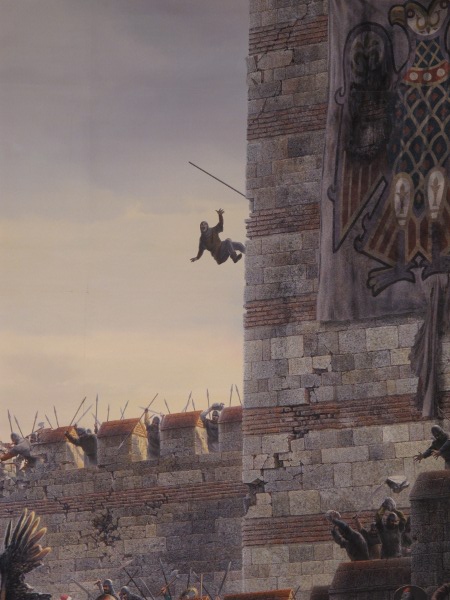 1453 again – the panorama: Panorama 1453 Tarih Müzesi.
Why is it that panoramas are still so popular (this was openen in 2009) as nationalistic anthems and building national identity based on ancient battles?
Strange thing also: Sometimes it is enough to win the battle (which certainly comes with heavy losses as well), it does not matter if the war is lost afterwards.
Other examples include:
» The Battle of Bergisel in Innsbruck, Austria
» October War Panorama in Cairo (see also my own October War Panorama Panorama from 2006)
Do we really crave so much for these scenes to come back?
* * * * * *
Last Çay. Finally they came. To say Good Bye. The Street Boys of the Bosphorus
* * * * * *
One month in Istanbul. What's left?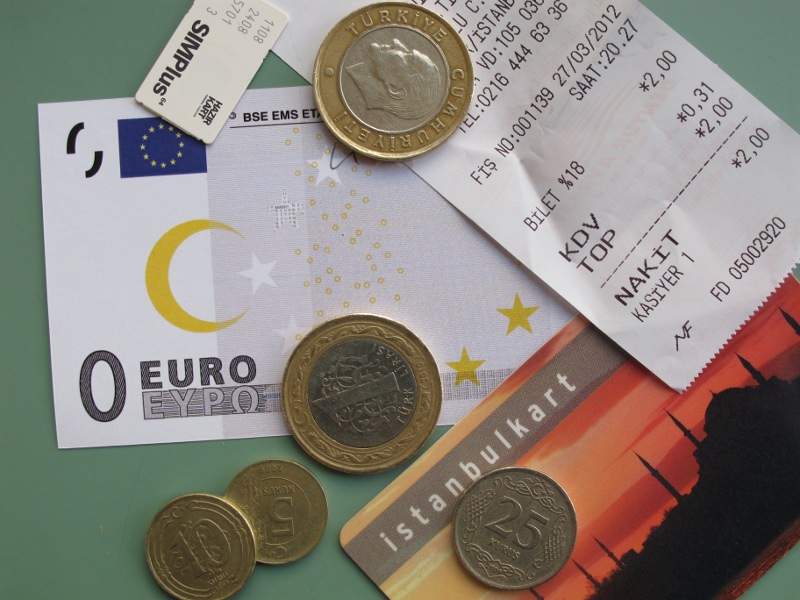 * * * * * *
EOF – ./http://m.ash.to